Javascript must be enabled to continue!
01

02

03

04

05

06

07

08

09

10

11

12

1968

01

02

03

04

05

06

07

08

09

10

11

12

1969

01

02

03

04

05

06

07

08

09

10

11

12

1970

01

02

03

04

05

06

07

08

09

10

11

12

1971

01

02

03

04

05

06

07

08

09

10

11

12

1972

01

02

03

04

05

06

07

08

09

10

11

12

1973

01

02

03

04

05

06

07

08

09

10

11

12

1974

01

02

03

04

05

06

07

08

09

10

11

12

1975

01

02

03

04

05

06

07

08

09

10

11

12

1976

01

02

03

04

05

06

07

08

09

10

11

12

1981

01

02

03

04

05

06

07

08

09

10

11

12

1983

01

02

03

04

05

06

07

08

09

10

11

12

1984

01

02

03

04

05

06

07

08

09

10

11

12

1987

01

02

03

04

05

06

07

08

09

10

11

12

1988

01

02

03

04

05

06

07

08

09

10

11

12

2017

01

02

03

04

05

06

07

08

09

10

11

12

2019

01

02

03

04

05

06

07

08

09

10

11

12

2020
Location Based Services – Reconnecting Excluded Communities and Lifelong Learning
Programmes
|
Research
|
Updated: 27-02-2013 10:38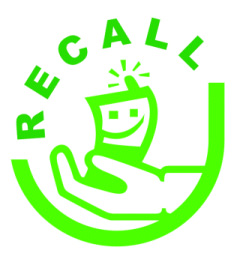 RECALL - KA3 Project
[ http://recall-project.eu/ ]

RECALL offers new opportunities to learners with a range of disabilities (learning, sensory and physical), and to their teachers/trainers and parents/caregivers.
RECALL helps them to (re) connect with learning and employment opportunities, and to access public services whilst developing skills that are critical to their safety in doing so by combing location based services (LBS) with games based learning (GBL).
RECALL is based on a prototype location based system in development in the GOAL project (Leonardo TOI UK/07/LLP-LdV/TOI-009, led by NTU) developed to help people with learning disabilities to access employment opportunities by planning and then carrying out their routes to work.
RECALL significantly extends this approach by firstly widening the target audience to people with a range of learning, physical and sensory impairments using key accessibility developments on the Android Operating System (such as Eyes Free and new text to speech libraries) and secondly adding a GBL (Challenge) mode to the system so that users can practice and reinforce the new routes they themselves have created content for in the Plan Mode, thereby offering significant and new learning opportunities.
Our project has been developed to meet a need identified from years of research in working with user groups of people with learning disabilities and their teachers/trainers. This research has shown that on leaving compulsory education, people with learning disabilities, who have previously been provided with transport to allow them to access community activity, suddenly become excluded from lifelong learning and community activity because of their lack of independent travel skills.
Three modes of RECALL will be implemented and tested which allows our target audience to plan, rehearse and then actually reconnect with learning, employment and other community opportunities. This approach combines location based services with games based learning approaches. The Plan mode promotes User Created Content and allows RECALL to be personalised to users' needs. The Challenge mode uses games based learning approaches and context awareness to engage users in rehearsing, reflecting on and reinforcing the ways in which they have planned their reconnection with these opportunities. The Usage mode also offers self directed learning opportunities by specifying and personalising the key community and road safety messages that they require to be triggered by location. RECALL is an application developed for the Android Operating System and will be specified in English, Bulgarian, Greek and Romanian.
In the UK and Greece RECALL will work with end user groups of people with learning disabilities (NTU, GHI) and with Deaf people (BID). In Romania it will work with people with physical disabilities and sensory impairments and in Bulgaria RECALL will involve mainly people with mobility impairments. Testing and piloting of the products will measure performance against agreed indicators to ensure that we meet the objectives of increasing independence and inclusion for the target groups and of reconnecting excluded learners back to their communities and lifelong learning opportunities.